Southern Holdings and Investments Chennai P. Ltd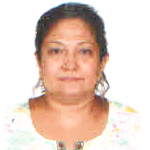 An Post Graduate in Management Studies from UCLA, USA. In the year 1984 Mary started her career as an entrepreneur by launching Farm Suzzane a meat processing factory with an elite client list such as Pizza Hut , Dominos and 5* hotels Pan India. The company reached a valuation of 1 Million by the year 2012 after which she decided to disinvest completely. ACS (Andabar Cold Stores) the only frozen food trading firm in Andaman Island was set up in the year 2000 by Mary which continues to grow in leaps and bounds, all the logistic for the trading activity Is being handled by the head in Chennai the company is well equipped with 05 reefer containers to ensure efficient logistics. The most recent investment made by Mary was setting up a 4* hotel called Aqua Green in Port Blair which is currently managed by Breggruen Hotels under the brand Keys Hotels. She is currently looking at additional opportunities to invest in Andaman Islands.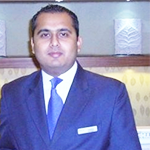 A graduate from Glion Hotel School in Switzerland with experience in Europe, APAC and India. Chintan started his career with Oberoi Hotels and has also worked with Marriott Hotels. Most recently Chintan was working with Keys Hotels as Cluster head sales. Chintan currently heads all aspects of operations and future developments under Southern Holdings & Investments.